"Your house and land package decision is our mission."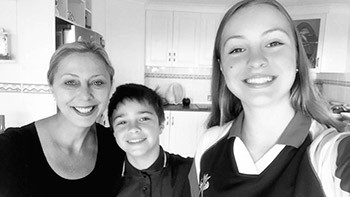 Building a new house is one of the most exciting and rewarding things you can do in life. Whether it's a new home for your family, the place where you and your partner will retire, or an investment property to help secure your future, it's a very important step.
But along the way there are a series of crucial decisions to be made – what area to build in, the choice of individual block, which builder to trust, how to finance it, the design to choose for the house – and each of these decisions can have a major effect on the success of your project.
Then once the actual building phase begins, there are a thousand-and-one smaller decisions to make as you deal with builders and sub-contractors, from the choice of roofing insulation to the positioning of power-points.
Unless you've been through the building process a few times before, it can be daunting – and even more so if you live a long way from where the house is being built. As you've no doubt seen on television building or renovating shows, building a house can be difficult, demanding, time-intensive, tough on relationships and physically and mentally draining – particularly if you can't be on the spot to keep an eye on progress.
But there is an easier way to build a new home or investment property. The unique approach that House and Land Solutions provides can make the entire process a whole lot easier and less stressful for you. Here's how.
The easier way to bring your grand design to life
In many years in the real estate industry, feedback from clients made it perfectly clear what they wanted when building a new property - personalised service, real value for money and fixed price turnkey packages with no surprises. And delivering those three simple things is what House and Land Solutions is all about.
Our service is unique. House and Land Solutions are like your 'concierge' for building. Tell us what you have in mind and the area you want to build in and we take care of all the time-consuming details for you.
We have an abundance of 'ready to go' house and land packages in popular suburbs and estates all over Queensland. We are also able to track down unique land options to suit your needs (our custom design arm), and we can narrow down for you a range of appropriate MBA-licensed builders to choose from, offer you a selection of house designs that will suit your brief and your block, help you sort out finance options, and work through the contract process with you and your solicitor.
Once everything is ready to go, we then project-manage the building phase on your behalf, dealing with the builder and various sub-contractors to make sure everything is happening on time, on brief and on budget. In the meantime, our regular reports and feedback mean that you can get on with your life knowing that House and Land Solutions has 'got your back' and is watching over the entire process right through until the keys are handed over.
Even beyond that – if it's an investment property you're building, we'll even help you find the best property manager to look after your new asset and find a suitable tenant!
This unique, personalised approach is what our clients value so much.
Where should I build?
House and Land Solutions specialises in turn-key, fixed price House and Land Packages throughout Australia, including in-demand regional areas. You will soon discover that we can help you out in almost any location in Australia. In particular we have helped clients sourcing investment purchases through their Self Managed Super Fund (SMSF).
Newly built houses, display homes, townhouses and villas
No time to wait but want something new? House and Land Solutions also works with builders who have houses or townhouse/villa projects under construction or nearly completed. Get in touch with us and let us know your budget and what you are looking for so we can present you with options.
What if I want to buy rather than build?
Not everyone wants to go through the building process – even with House and Land Solutions taking care of things on their behalf. That's why we also offer a FREE Buyer's Agent service to clients who don't have time to build, but want an experienced, street-smart licensed real estate agent to negotiate the best deal on an established property.
Do I have to choose a project home?
While a lot of people choose existing home designs in new developments for the infrastructure benefits and better rental returns, House and Land Solutions can help you build your dream home in whatever form your dream takes!
Want a custom-designed masterpiece? We can help you bring it to life.
Already own a block of land? That's not a problem with House and Land Solutions.
Got a tricky block with a challenging slope, difficult access or an 'interesting' shape? We can help turn that challenge to your advantage.
As one of our clients once told us, House and Land solutions doesn't have a 'too-hard basket'!